OK then..
These two little sh!ts are my new dogs..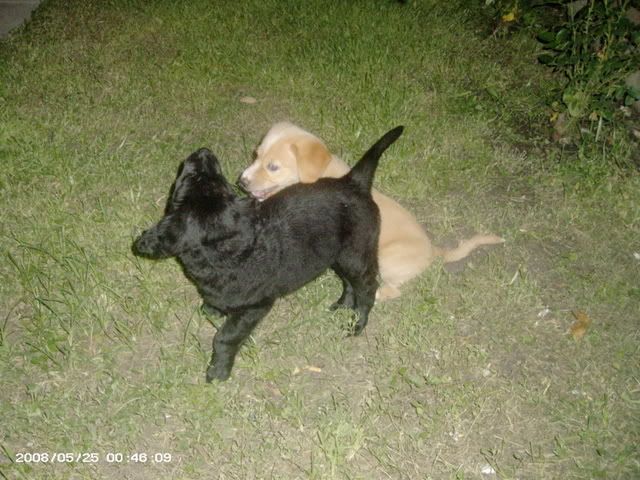 The blonde is lilly, and black is angel, supposedly german shepered & golden retriever mix, i got to admit there cuteies, lilly listens really well and angel is a chub like me.lol Both seem to want to only go to the bathroom outside, theres been a couple accidents but mostley are fault for not leting them out
Now we where told they are two months old..do these puppys seem a little big for two months?