So now im a pet owner again, do we get a dog, cat, how bout a hamster...nope we have to be tripy and get a Green Iguana... and here he is..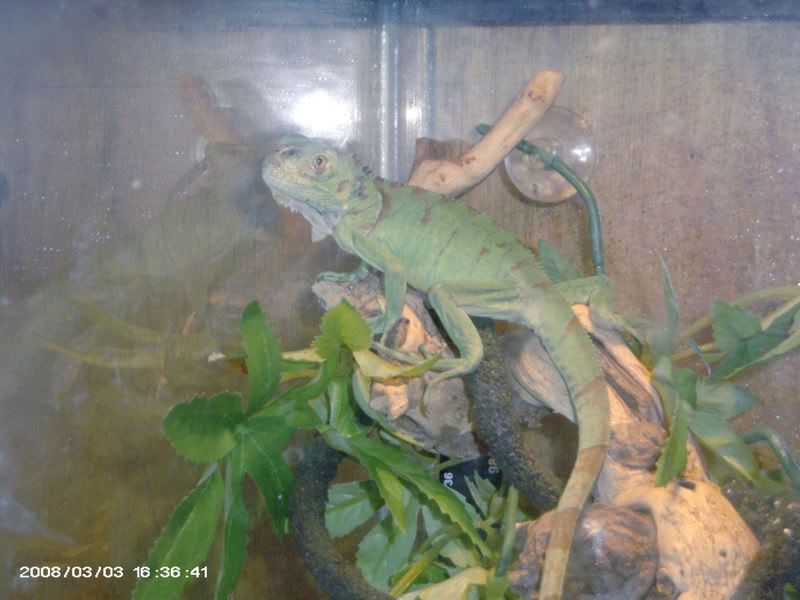 I have to admit i was leary of geting another mouth to feed (especialy one that will grow to be over 6 feet long with dozens of sharp serrated teeth, O ya and claws.) but after chilling with the little guy for a couple days now, he's pretty cool. And within 2-5 years he's going to be literaly a Monster:) lol, he's still geting used to me, i have to pick him up several times a day to start tameing him and geting used to people, hasnt tryd to bite me yet but i have goten a couple tail lashing. I can imagine what that would feal like comeing from a full grown iguana.
O ya since i was against geting him in the first place, when we "bonded" I demanded the right to name him,( the better half actully let me)
I named him Odd....Odd the Iguana..:) the kids already call him Oddy.